Tuesday, 14 July 2015
New Update - St Mary the Virgin, Little Wymondley
Mood:
a-ok
Topic: Updates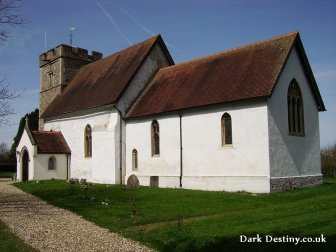 A long overdue update on Dark Destiny, The Church of St Mary the Virgin, Little Wymondley.
The original church on this site, in the Hertfordshire village of Little Wymondley, was dedicated to St Peter. It was built in the middle twelfth century and was later linked to the Priory in the thirteenth century.
http://www.darkdestiny.co.uk/st-mary-the-virgin-little-wymondley.html
Next update within a month I hope, so in the mean time enjoy the summer weather and get out into the open and explore, you never know what you might find.
Best Wishes
Neil
Posted by mindpotion Network at 2:46 PM BST
View Latest Entries