Wednesday, 26 August 2015
New Update - St Etheldreda's Church, Hatfield
Mood:
bright
Topic: Updates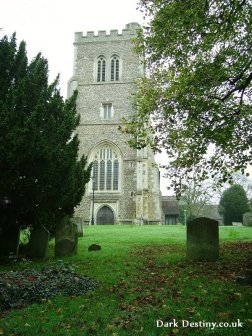 St Etheldreda's Church was founded by the monks from Ely, and the first wooden church, built in 1285, was probably sited where the existing building stands overlooking the old town.

The present church dates from the 13th century, although little remains of the mediaeval building. During the 15th century the Tower was constructed by Cardinal Morton and later the Brocket Chapel was added.
http://www.darkdestiny.co.uk/st-etheldreda-s-church-hatfield.html
More updates to come in the next few months, please let us know of any interesting/long forgotten burial grounds you may be aware of. You can contact us via the online form -
http://www.darkdestiny.co.uk/contact.html
Best Wishes
Neil
Posted by mindpotion Network at 10:18 AM BST
View Latest Entries