Tuesday, 22 December 2015
New Update - St Ippolyts Church
Mood:
a-ok
Topic: Updates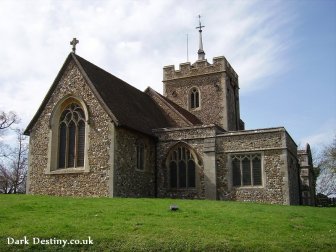 St Ippolyts church is located in the village of the same name between the A602 (Stevenage Road) and the B656 (Codicote Road), two kilometres south-east of Hitchin, Hertfordshire. It lies approximately 80 metres above sea level in a gap in the Chiltern Hills.
There has been a church on this site for over 900 years.
http://www.darkdestiny.co.uk/st-ippolyts-church.html
This is our last update of 2015 but there's plenty more to come next year. We have covered many miles throughout the year especially in north and east London and have stumbled upon several unexpected locations which have formed historic links between previously unknown places. Much of what we photographed has yet to be published but the Winter months will allow us to catch up on that aspect while we wait for the better weather to hit the road once more.
Our Purpose
A quick reminder, our aim is to achieve a photographic record of historic monuments and significant/interesting places of internment in both Cemeteries and Churchyards. To capture this aspect of our history while it still remains.
Thanks
Many thanks to my brother in-law and driver Paul who is working on a book of English Workhouses and Schools many of which interlink with DDP's subject matter.
We hope everyone has a Merry Christmas and a Happy New Year.
Best Wishes
Neil
Posted by mindpotion Network at 1:30 PM GMT
View Latest Entries