Wednesday, 6 January 2016
New Update - St James Church, Enfield
Mood:
celebratory
Topic: Updates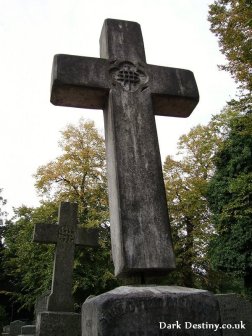 Our first update of 2016.
St James Church was the first Anglican place of worship to be established in the parish of Enfield in addition to the parish church. It was built by subscription as a chapel of ease on land given by Woodham Connop and consecrated on 15 October 1831 by the Bishop of London, Charles Blomfield.
Just around the corner from St James Church and Hertford Road Cemetery is the site of the infamous 1978 Enfield Poltergeist in Green Street. The story of the hauntings had connections to a graveyard in the 2015 three part TV drama series. We would imagine those connections are linked to the Cemetery rather then the graveyard.
http://www.darkdestiny.co.uk/st-james-church-enfield.html
Many more updates to come in the weeks ahead, stay tuned.
Best Wishes
Neil
Posted by mindpotion Network at 2:17 PM GMT
Updated: Wednesday, 6 January 2016 2:18 PM GMT
View Latest Entries