Sunday, 23 March 2008
22nd March 2008
Mood:
not sure
Topic: Paddington Cemetery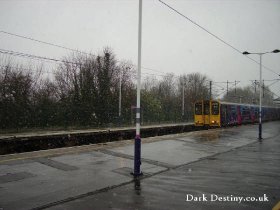 At 6am it was blowing a gale and lashing down with rain. After all my planning it looked as if we were going nowhere. But being an optimistic fellow I thought I'd leave it until 7 o'clock before making a decision, as with the British weather you never can tell.

Just gone seven the rain stopped and the sun emerged from behind the clouds. Considering this was most likely to be the best day over the Easter weekend we packed some food and drink and headed for the station. Everything was going well until after I'd purchased our tickets and we emerged onto the platform to be greeted by an intense blizzard.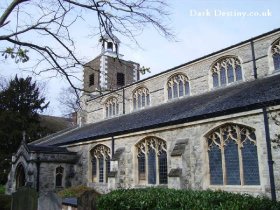 The run into Kings Cross was a quite one and the further south we travelled the better the weather became. Jumping on a Victoria line tube train we changed at Oxford Circus for the Bakerloo Line to Waterloo. There we boarded an overground service to Mortlake.

Our first destination was to visit the unusual mausoleum of Sir Richard Burton which is located in the churchyard of St Mary Magdalen's. We followed my map and found our way to a lovely church with a very interesting graveyard. The only problem was that the Mausoleum of Sir Richard Burton was not there.

Not far away a lady was tending to some plants in a flower bed, so I swallowed my pride and asked her if she knew the whereabouts of Sir Burton. With a well controlled grin she informed us we had the wrong church and the one we were looking for was the other side of an adjacent school. Thanking her we followed her directions and within five minutes we arrived at the correct St Mary's and the sight of Sir Burtons Mausoleum.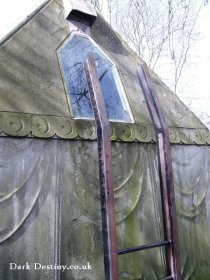 Sir Richard Burton was a Victorian explorer who harboured a fear of the dark. When he died his wife had the mausoleum built in the shape of a Bedouin tent and a large stained glass window was incorporated in the rear sloping roof to illuminate the inside. The stained glass window has long since been replaced with a clear plate glass one and some kind soul has had an access ladder installed for the morbidly curious to take a peek.

Taking cover during the intermittent hale and snow squalls we did manage a few photos of the mausoleum as well as some other interesting monuments before we retreated back to the station for our train back to Waterloo.

Once there we boarded a Jubilee line train to West Hampstead and then changed to the overground where we alighted at Brondesbury Park. A short walk later, and with no mistakes this time, we arrived at Paddington Old Cemetery.

The Cemetery far exceeded my expectations. Litter free, very little sign of vandalism and very well maintained, this was a refreshing place to visit after our last trip out to Woodgrange Park. We had only been there for around fifteen minutes when the mother of all blizzards erupted forcing us to almost abandon any hopes of photography and take shelter under a tree.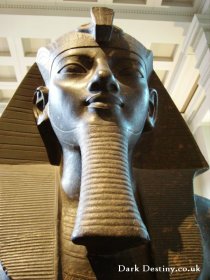 Fortunately the snow stopped but the gale force winds didn't. We persevered for around an hour longer desperate for a few good shots but in the end the bitter winds forced us to retreat back to the station were we retraced our steps as far back as Bond Street. There we picked up the Central Line for Tottenham Court Road from which we seeked the shelter of the British Museum.

The next couple of hours was spent fighting the vast crowds at the museum, but at least it was warm. Having explored the Egyptian artefacts among which were some nice lead coffins it was soon made clear that the staff wanted to go home and it was time for everyone to move on. Back at Kings Cross we filled our bellies in our traditional manner before grabbing one of the few benches on the station so as my trainspotting son could take a few photo's.

Now picture this if you can! The time is about twenty past seven and my son discovers that at 21.37 a Grand Central express from Sunderland is due, and as you have by now guessed he is desperate to see this new spectacle. In my quest to keep everyone happy it cost me over £6.00 in Kings Cross Cornish Pasties to bribe my Wife and Daughter into hanging about so my son could satisfy his Grand Central lust.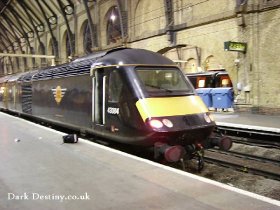 In the end everyone got what they wanted and eventually we got comfortable in the warmth of the 21.56 departure home. Unfortunately it didn't stay warm for long as someone on the way home decided to let an extremely toxic fart go. The guy in front of us turned round and sent an accusing look in my direction before opening the window to disperse the fumes. Had he thought about the laws of physics he would of concluded that the culprit had to be forward of his position (direction of travel) and the finger of suspicion was firmly pointing at the long haired guy reading a book and looking extremely flushed.

Anyway the photo's from this outing will be posted sometime soon, so until then keep warm and always remember innocent until proven guilty!
Posted by mindpotion Network at 12:10 AM BST
Newer | Latest | Older