Saturday, 29 November 2008
Interflora.co.uk
Mood:
d'oh
Topic: Interflora.co.uk

You may remember me mentioning that it was my wifes birthday on the 20th November. Well as a surprise I ordered a bouquet of 12 red roses to be delivered that morning. As you may already of guessed, I made the mistake of ordering them from Interflora.co.uk.
They turned up on time (just) and everything was correct and in good order apart from the actual flowers. On their website they were described as, and I quote "Interflora florist will select twelve of the finest, large-headed Roses to create a hand-tied bouquet guaranteed to take their breath away".
Below is a photo taken 3 hours after delivery: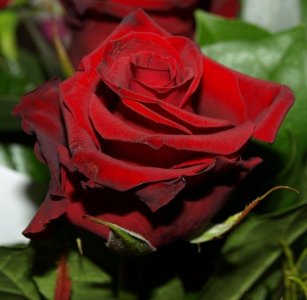 Now call me fussy, but I was not impressed, and the only thing that took my breath away was the appalling condition of the roses.
My wife (not wanting to to upset me any further) suggested they may just need a change of water and a feed. She proceeded to follow the instructions that were included but by day five they were half dead.
I emailed Interflora.co.uk that day (with photo's) and made my feelings clear about the quality of their product and suggested that a replacement bouquet or refund (flower value was £39.99, total order value £59.97) might be appropriate. They didn't quite see it that way and below is a few extracts from their emails:
1) As flowers are perishable goods and due to the length of time passed since delivery our member florist is unable to investigate further.
2) However customer service is very important to us here at Interflora and we would like to thank you for taking the time and trouble to bring this matter to our attention and allowing us the opportunity to acknowledge your disappointment on this occasion.
3) please be advised that the initial complaint from yourself was received on the 6th day after delivery. The 5-day guarantee includes the date of delivery and Sundays are not excluded from this because its a non working day. - so you have to complain before the guarantee expires which means you need to be psychic in regards to the flowers future condition.
4) As a gesture of goodwill, I have refunded £10.00 back to your payment card. This should appear back onto your statement within 3-5 working days. Unfortunately, we are unable to offer a full refund on this occasion. I hope that this is acceptable to you. - no it bloody well isn't.
So on and on it goes. Anyway take my advice (and others) and don't order from Interflora.co.uk as they will certainly take your money away but not your breath.
And just for information the florist that supplied the actual flowers was:
The Bouquet & Blossoms
10-12 The Wash, Hertford
SG14 1PX
Posted by mindpotion Network at 8:45 PM GMT
Newer | Latest | Older