Sunday, 8 November 2009
Audrey Niffenegger - Her Fearful Symmetry
Mood:
bright
Topic: Audrey Niffenegger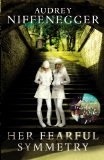 The long awaited book by Audrey Niffenegger has been released and is flying off the shelves. "Her Fearful Symmetry" is based around Highgate Cemetery and is the result of extensive research which even saw Audrey Niffenegger train and then conduct tours around Highgate's Western Cemetery.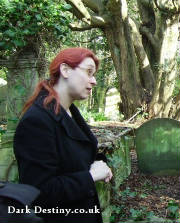 Currently rated by Amazon UK as the 52nd best seller "Her Fearful Symmetry" is the ghostly gothic tale of twin young ladies who inherit, from their aunt, a London flat which boarders Highgate Cemetery.
At present I can't tell you anymore as I'm still reading it and enjoying every second. All I can really say, is that, this has to be the perfect Christmas present for any cemetery enthusiast.
Regards
Neil
Posted by mindpotion Network at 1:46 AM GMT
Updated: Monday, 19 April 2010 12:05 PM BST
Newer | Latest | Older