Thursday, 2 June 2016
Brookwood Cemetery Update
Mood:
happy
Topic: Brookwood Cemetery

Update June 2016
Now under the ownership of the local authority the restrictions and permit requirements for photography at Brookwood Cemetery have now been relaxed.
Although entrance signs may still make reference to the previous restrictions photography is now permitted without any prior permissions or permits.
Over the next few days we will restore our full selection of photos which were withdrawn in 2009 at the request of the then Managing Director.
http://www.darkdestiny.co.uk/brookwood-cemetery.html
With thanks to Mark for updating us on these positive changes.
Posted by mindpotion Network at 2:34 PM BST
Updated: Thursday, 2 June 2016 2:41 PM BST
Saturday, 1 December 2012
Six-year High Court battle sees Brookwood Cemetery change ownership
Mood:
cheeky
Topic: Brookwood Cemetery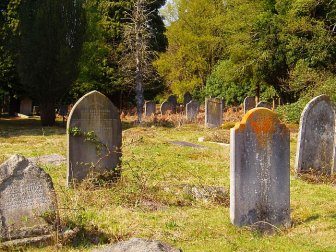 The former lover of a millionaire businessman has inherited Britain's largest cemetery after she spent six years locked in a vicious court battle with his children.
Diane Holliday, 50, is now the owner of Brookwood Cemetery near Woking, Surrey, after the High Court ruled she is entitled to a share of Ramadan Guney's fortune, which she claims is worth £28million.
She said that, because she was in a relationship with the rich Turkish Cypriot for eight years and had a son with him, she is entitled to 'reasonable provision' from his estate. But after he died aged 74 in 2006 his six grown children were adamant that she did not deserve a penny of his wealth.
The ensuing court dispute with Miss Holliday - who once claimed to have given birth to the lovechild of Dodi Fayed - grew increasingly bitter.

Read more: http://www.dailymail.co.uk/news/article-2143341/Millionaires-lover-wins-share-28m-estate-bitter-High-Court-dispute.html#ixzz2DlHt2LFu
Follow us: @MailOnline on Twitter | DailyMail on Facebook
Posted by mindpotion Network at 2:03 AM GMT
Newer | Latest | Older