Wednesday, 18 September 2013
"Take Me Out" TV Show
Mood:
d'oh
Topic: Strange but True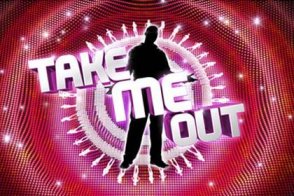 Just when you think nothing can surprise you an email arrives that proves that theory wrong.
Today I received an email from Thames TV inviting me to appear on their dating TV show "Take Me Out". Apparently they are looking for people with interesting backgrounds, careers and hobbies, so I suppose on that basis I qualify quite well.
The fact that I'm married and have been for over 20 years doesn't seem to concern them, but then again, why let a little thing like marriage and honesty get in the way of trash TV.
Very recently a friend of my brother in-law appeared on the TV show "Come Dine With Me", he confirmed that much of what you see is pre-arranged. For example he was told what lady to chat up and also made to give everyone small food portions just to piss them off.
I suppose appearing on a show such as "Take Me Out" could bring darkdestiny lots of publicity but I think I can manage to live without that

Regards
Neil
Posted by mindpotion Network at 6:19 PM BST
Updated: Sunday, 21 September 2014 10:38 AM BST
Newer | Latest | Older