Our Souls Are In Our Eyes, Psychologists Claim
Mood:
happy
Topic: Spiritualism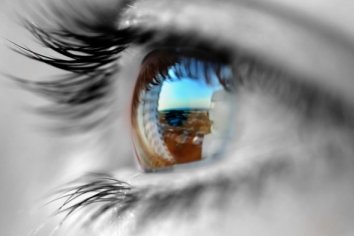 As the cheesy pickup line suggests, your eyes may really be the window to your soul. According to a new study by Yale University psychologists, most people intuitively feel as if their "self" — otherwise known as their soul, or ego — exists in or near their eyes.
In three experiments, the researchers probed preschoolers' and adults' intuitions about the precise location of the self in the body. The participants were shown pictures of cartoon characters, and in each picture a small object (a buzzing fly or snowflake) was positioned near a different section of the character's body (face or torso or feet, etc.), always at the same distance away.
The study participants were then asked which pictures showed the object closest to the body, the hypothesis being that people would interpret the object as closest when it was near what they intuitively believed to be the soul's location.
Full Story from livescience.com
Posted by mindpotion Network at 01:01 MEST
Updated: Monday, 9 April 2012 01:04 MEST