Doctors to prescribe health apps
Mood:
loud
Topic: Health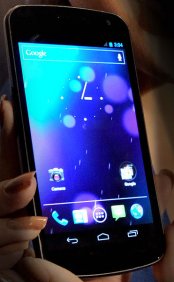 GPs could soon offer their patients free smartphone apps to help with managing health conditions.
The Department of Health says its initiative is the "next step" in the drive to give patients more control over their own health.
The apps could help diabetics keep a check on their blood sugar and patients monitor their own blood pressure.
Full Story from BBC
Posted by mindpotion Network at 11:58 CET
Updated: Friday, 24 February 2012 12:18 CET