Sitting For Prolonged Periods Is Stalling Your Metabolic Machinery
Mood:
cheeky
Topic: Health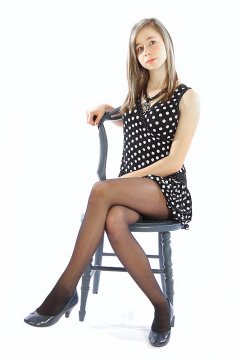 There are serious consequences that result when the muscular engine sits on 'idle' and in long periods in sedentary positions. Prolonged sitting can lead to loss of shoulder motion, chronic pain, walking deficits, neck-related headaches, the inability to exercise, and can literally impede the ability to metabolize fat and sugar, potentially raising the risk for cardiovascular disease.
A common misconception about good posture is that it can be maintained by only doing occasional strength training. Good posture is more than just sitting-up straight and holding your shoulders back, and if you don't have the muscle strength, you aren't going to be able to hold that posture for very long.
By maintaining your strength and being consciously aware of your posture, you can maintain proper posture and mobility well into your elder years.
Put simply, the danger in prolonged sitting is that it "stalls the metabolic machinery," as Dr James Levine professor of medicine stated. "The body has an exquisitely designed system for trafficking fuels such as carbohydrates and fats."
According to Dr Levine, this "physiology of inactivity" results in a variety of immediate, undesirable effects. For instance, inactivity impedes the ability to metabolize fat and sugar and it also elevates triglycerides, potentially raising the risk for cardiovascular disease. Prolonged sitting weakens muscles, which can lead to back pain, arthritis and joint problems. Previous research has demonstrated that sitting for long periods suppresses lipase, an enzyme involved in fat metabolism that is produced only when leg muscles flex -- low levels are associated with heart disease and other illnesses. Sex hormones, including estrogen and testosterone metabolism, also are affected, Dr Levine noted, adding that "these impact all aspects of physical and emotional states."
Those who sit for long periods have a two fold increase in their risk of diabetes, heart disease and death. Importantly, associations were independent of the amount of moderate-to-vigorous physical activity undertaken, suggesting that even if an individual meets typical physical activity guidelines, their health may still be compromised if they sit for long periods of time throughout the day.
Read More - preventdisease.com
Posted by mindpotion Network at 00:01 CET
Updated: Monday, 27 January 2014 01:05 CET