Stanford study measures health benefits of nature walks
Mood:
bright
Topic: Health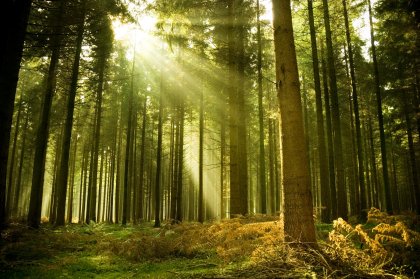 Most of us know we feel a bit better after time in the wilderness but is it all just in our heads? Nope! Researchers from Stanford show that we can measure how a walk in nature does a body good. They showed quantifiable results that it reduces the risk of depression.
According to the researchers, people living in cities have a 20 percent higher risk for anxiety disorders, a 40 percent higher risk of mood disorders and even have a higher risk of developing schizophrenia. Retreats to natural spaces can mitigate this.
Stanford News reports, "The study, published in Proceedings of the National Academy of Science, found that people who walked for 90 minutes in a natural area, as opposed to participants who walked in a high-traffic urban setting, showed decreased activity in a region of the brain associated with a key factor in depression... The researchers found little difference in physiological conditions, but marked changes in the brain. Neural activity in the subgenual prefrontal cortex, a brain region active during rumination – repetitive thought focused on negative emotions – decreased among participants who walked in nature versus those who walked in an urban environment."
In other words, the National Park System should be considered a public health service! Creating and maintaining parks, open space preserves, state and national parks and even small green spaces within the urban landscape where nature is accessible are vital to a happy country.
Read more: http://www.mnn.com/health/blogs/stanford-study-measures-health-benefits-nature-walks#ixzz3fgaOyQYg
Posted by mindpotion Network at 00:01 MEST
Updated: Wednesday, 19 August 2015 15:30 MEST