Biblical Angel Visions May Have Been Lucid Dreams
Mood:
quizzical
Topic: Dreams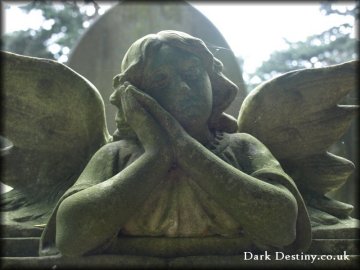 Sleep researchers say they have established that many of the visions of angels and other religious encounters described in the Bible were likely "the products of spontaneous lucid dreams."
In a sleep study by the Out-Of-Body Experience Research Center in Los Angeles, 30 volunteers were instructed to perform a series of mental steps upon waking up or becoming lucid during the night that might lead them to have out-of-body experiences culminating in perceived encounters with an angel. Half of them succeeded, the researchers said.
Specifically, the volunteers were told to try to re-create the story of Elijah, a prophet who is referenced in the Talmud, the Bible and the Quran. In one of the stories in the Bible's Book of Kings, Elijah flees to the wilderness and falls asleep under a juniper tree, exhausted and prepared to die. Suddenly an angel shakes him awake and tells him to eat.
Full Story from lifeslittlemysteries.com
Posted by mindpotion Network at 01:01 MEST
Updated: Thursday, 9 August 2012 02:48 MEST