Why you're more likely to have weird dreams when the Moon is full
Mood:
a-ok
Topic: Dreams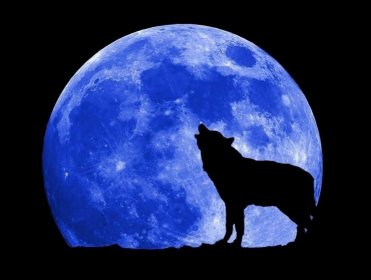 Slept badly? Had strange dreams? Blame the moon.
People have more weird and wonderful dreams around the time of the full moon, a British study found.
The content of our dreams doesn't vary with the seasons or with the days of the week, it showed.
But in the week or so surrounding a full moon, they are decidedly more 'weird and bizarre'.
Psychologist Richard Wiseman made the surprise discovery as he analysed the experiences of 1,000 volunteers who were played sounds as they slept.
He said: 'For instance, someone might dream that they are flying on a dragon, then get off the dragon and go and have a cup of coffee with George Clooney. Some people dreamt they were superheroes.
'They thought they were Batman or Superman, fighting crime. Whereas most dreams were very pedestrian, things like being in the office all day, typing.'
The findings build on Swiss research last year which found we take longer to fall asleep, sleep for 20 minutes less and sleep less soundly at full moon.
Production of the sleep-inducing hormone melatonin is also altered. Professor Wiseman believes that this may disturb our dreams.
Another, stranger explanation is that we evolved to be sensitive to the moon's rhythms.
According to this theory, sleeping lightly at the full moon would have made us more alert to predators, who might take advantage of the stronger moonlight to go hunting.
Our ancestors may also have hunted when the moon was full, with the result that we still find it hard to settle on bright nights.
While Professor Wiseman isn't convinced by the evolutionary explanation, he does acknowledge that the moon seems to affect our sleep. He suggests those with a partner who is particularly affected make use of the sofa or spare room during a full moon.
Read more: dailymail.co.uk
Posted by mindpotion Network at 00:01 MEST
Updated: Monday, 14 April 2014 01:34 MEST